Supercharger kits for A and B series BMC engines.
Welcome to the home of the best BMC Supercharger Kits, for Mini, Midget, MGB and MGA. All made in house. We also do cylinder head modifications, flow bench testing, and tuning with our sun dynometer rolling road.  
I have been modifying minis since 1986, turbocharging them since 1987, supercharging them since 2003, the B kit was developed on my MGB roadster in 2020.
I believe in what I sell, that's why i own a supercharged mini and mgb!
Configure your Supercharger
Real Power Gains
Our superchargers put their money where their mouth is. Many of our engines see over 150bhp+ and 150ftlbs+ torque depending on the specification.
This Dyno Chart is from a 1293cc Supercharged injected engine after tuning on our rolling road. There is no other tuning option that gives this power and torque delivery - perfect for fun fast road use !
Increase Your Power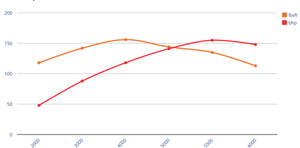 Choose Fuel Injection or Carburettor
Supercharger kits are assembled to your engine spec and tune, Superchargers are rebuilt and modified, casings are machined, welded, ported.   Material is removed and added to the case to change power and torque characteristics. Pulley ratios and other accessories are chosen to compliment your engine specification to maximise the transformation!
Supercharger Parts and Supplies
Visit our Garage
11 Island Farm Ave
East Molesey
West Molesey KT8 2UZ
United Kingdom
Mon - Fri, 10am - 9pm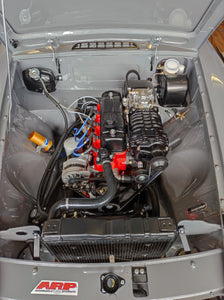 1.8 MGA/ MGB B series injection supercharger kit
Regular price
£3,795.00
Unit price
per
Full details →
---
Share this Product